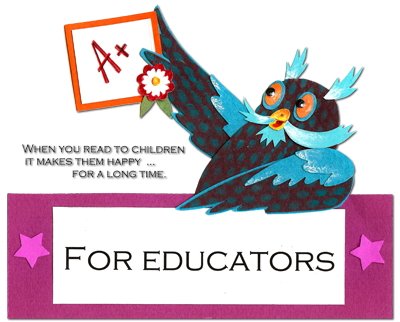 Please email me about arranging a school or conference visit. Scroll down to find out what I cover during school visits.
FUR, FINS, AND FEATHERS
Abraham Dee Bartlett and the Invention of the Modern Zoo
Published by Eerdmans Books for Young Readers
2140 Oak Industrial Dr. NE
Grand Rapids, Michigan 49505
Email: sales@eerdmans.com
Abraham Dee Bartlett knew from a young age that he wanted to spend his life working with animals. But in Victorian London, there weren't many jobs that provided an opportunity to do that. Still, Abraham spent years gaining knowledge and pursuing his dream until he eventually became superintendent in the London Zoo. Driven by his compassion for the animals, Abraham dramatically improved the conditions of the zoo to ensure that the animals could be happy and healthy.
EDUCATOR's GUIDE
INCLUDES COMMON CORE STATE STANDARDS CORRELATIONS
Discussion Guide - For grades K - 2 - written by Sandra Eshleman, First Grade Teacher and Educational Consultant
Vocabulary: menagerie, anatomy, sedate
Before the reading:
Read the title aloud and look at the cover illustration. Ask the class to predict what they think the story is about. Ask the children if they have ever been to a zoo. What did they enjoy the most?
Pause and make predictions during the reading
After the reading:
Think - Pair - Share – Have the children think about the main idea, share their thoughts with their partner, and then share with the class.
Questioning strategies can accommodate individual differences within the class. The following questions were designed for participation by all levels of students.
Can you list three animals that were in the story? Were there any animals in the story that you have never heard of before?
Why did people start calling Abraham "Papa" Bartlett?
What is a character trait that you would use to describe Papa Bartlett? What action in the book supports your word choice?
How would you compare Papa Bartlett's zoo to one that you visited?
What is the relationship between Mr. Bartlett and the animals? Can you find a statement "cite the evidence" to support your statement?
If you were going to design a zoo, what animals would you include?
Why did Papa Bartlett start putting labels on the exhibits in the zoo?"
"Abraham spent every night reading about aardvarks and zebras and everything in between." What does the author mean by "everything in between"? Can you think of an animal that begins with each letter of the alphabet?
Abraham was an expert on animals. Is there a subject you are interested in and would you consider yourself an expert?
EDUCATOR'S GUIDE for older children - prepared by Debbie Gonzales
THEMATIC CONNECTIONS
Vision
Diligence
Patience
Humanitarianism
Animal Care
KEY IDEAS AND DETAILS
Before reading the book, describe the illustration on the front cover. Explain what the man is doing. Discuss how the animals and children surrounding him seem to feel about the man. Identify the setting. Tell the story behind the action in the front cover illustration. Predict what this story is going to be about. (RL.1, RI.1)

During school visit presentations I talk about my life as an illustrator and author and explain the process that is involved in creating a picture book. Kids like to learn where ideas come from and what is involved in researching a non-fiction book. They want to know how illustrators choose which parts of the text to illustrate and what comes first - the pictures or the story.
I present a slide show so kids can see the steps through rough sketches, edits, revisions, final sketches and on to finished art. I also show rough drafts of the manuscript, editors' edits and the final manuscript.
If the venue allows, we draw an animal face together using simple shapes. I show students how to make their animal show various emotions through control of the animal's features.
Each child receives a drawing. It could be a set of bookmarks, or a picture to color.
We end with questions and answers. Kids often ask great questions and I do my best to answer them.
Specific questions answered:
How do you come up with a topic for a book?
When you are working on a long project like writing and illustrating a book, how do you keep from getting discouraged or tired of working on it?
Isn't editing and re-editing boring? How do you stay engaged in the process?
How do you begin to research a topic and after you've gathered information, how do you choose what to include and what to leave out? How do you organize your research?
Authors can travel to historic places, but kids can't. How can kids find good resources to conduct their own investigations?