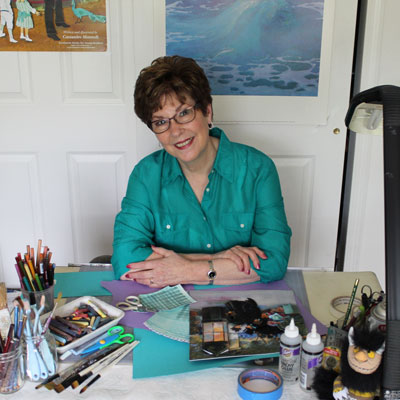 From the time I was a little girl, I loved children's picture books with their wonderful stories and magical illustrations. In fifth grade, I was excited when my teacher, Mrs. Rowley, gave us the assignment of creating one. I sat down and wrote a story about a string bean that married a celery stalk and had lots of little celery strings. Pretty goofy, to be sure, but my teacher liked my story and asked that I read it to the principal! Humble beginnings, but a spark was ignited. (Good teachers play a vital role in helping kids learn about their unique strengths. I still remember Mrs. Rowley's encouragement.)
I attended Moore College of Art and Design, as an undergraduate, majoring in Art Education. After graduation, I taught art to seven-hundred kids a week in three different schools. To capture the attention of my students, I began to use a puppet named Leonardo - he was a lion. He shook paws with the kids and clapped when they cleaned up on time. Leonardo and I had a great time and he became kind of like a school mascot.
After completing my Master's Degree at Tyler School of Art, I went to work for Hallmark Cards, Inc., in Kansas City, Missouri and that little spark began to catch fire.

When I married a physics teacher from Pennsylvania I left Hallmark and we set up a studio for me in our new home. My first published book featured art projects for children. It was a subject I felt I knew well. My other books have been about things such as Ukrainian Easter Eggs and the Christmas Star. None, however, have been about string beans.
Questions often asked:
How do you say your name?
My name is pronounced as if it ended with an "a" - Cassandra. It would be easier if it was spelled that way, but my parents liked the French spelling, with the "e" at the end.
Besides picture books, what other things do you enjoy doing?
I love to look at things, especially things found in nature - Monarch butterflies, ruby-throated hummingbirds, seashells - the world of nature is so diverse and beautiful, it's truly awesome.



I love to travel and take photos of the people and places I visit. I like to cook and bake and make all kinds of things.
I also love to spend time with my granddaughters.
When you illustrate a book, do you ever have to do the illustrations over again to make changes?
Artists and writers learn to do work over many times to make it better. Editors, art directors, and teachers tell us how we can improve our work and that is a good thing.
In college, I had a teacher who had a little trouble with the English language because he came from another country, but he was a wonderful teacher. He would point out ways for us to improve our work and then say, "Do for me over." In the end, the students who did for him over became much better artists. I will never forget the lessons he taught me.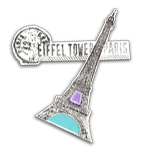 Here are a few quotes that I find inspiring. Maybe they will inspire you, too.
The artist, Henri Matisse said, "Creativity takes courage."
If at first you don't succeed, try, try again.
Slow and steady wins the race.
How did you decide to write a book about Abraham Dee Bartlett?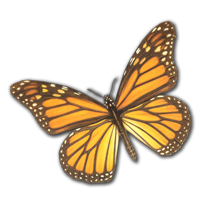 I like history and learning about people who made a difference in the world because of the things they did and the obstacles they overcame. When I was in the fourth grade, I read the biography of George Washington Carver at least six times and cried every time. He had to overcome so many problems. But he persevered. He is one of my heroes.
I came across "Papa" Bartlett while doing research about red pandas. Even though I had never heard of him, the more I read about him, the more I thought kids would like to know how he persevered in his desire to work with living animals and the ways he made the lives of animals better, both in zoos and in the wild. In the time before they had tranquilizer darts, imagine what it must have been like to have to win the trust of an animal before you could help it or figure out what to feed an animal no one had seen before!
Quick-Read Resume
2014 1st place - Editorial Illustration - PHILLUSTRATION
Author/Illustrator - 6 published books
Illustrator of other Author's works - 6 published books
Member: SCBWI
Adjunct Professor: Cabrini College - Recipient of Excellence in Teaching Award
Art Staff: Hallmark Cards, Inc.
Education: Moore College of Art B.S., Tyler School of Art M. Ed.,The Illustration Academy
Enjoys animals
Enjoys doing school visits
Awards
CHILDREN'S CROWN AWARD 2018 for FUR, FINS, and FEATHERS
State of Maryland, BLUE CRAB AWARD - FUR, FINS, AND FEATHERS
Pennsylvania Librarian's Association, Honor, FUR, FINS, AND FEATHERS
State of California, EUREKA AWARD, FUR, FINS, AND FEATHERS
2014 - 1st place - Editorial Illustration - PHILLUSTRATION
2012 - Honorable Mention - PHILLUSTRATION V
2011 - Winner of The Don Freeman Grant from SCBWI given for a children's book in progress.
Bronze Award - Society of Dimensional Illustrators
Clients
Eerdmans Books for Young Readers, Compass Publishers, Carus Publications, Spider Magazine, Baby Bug Magazine, Augsburg, Revell, David C. Cook, Regina Press, Silver Burdett and Ginn, Oxford University Press